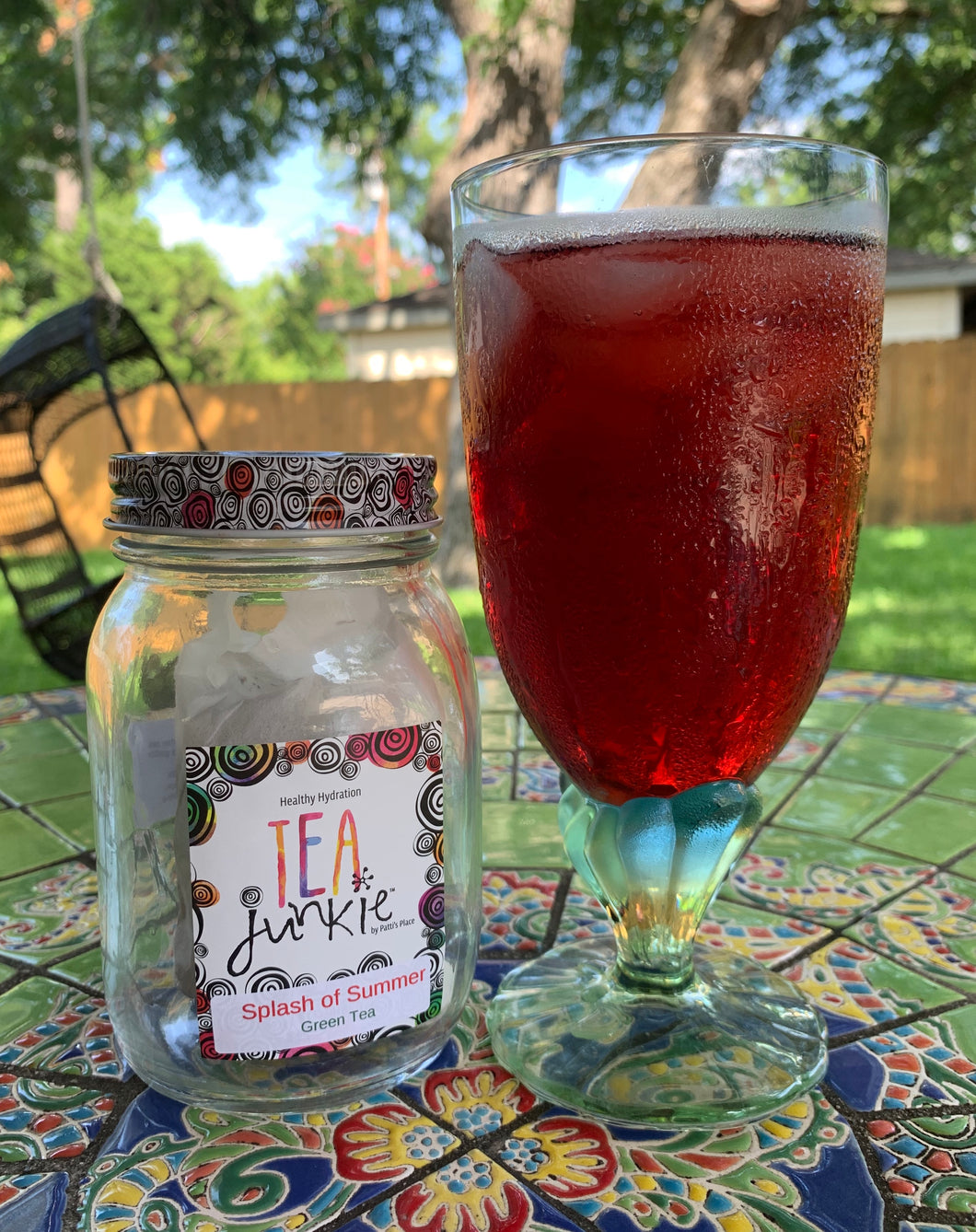 DIY Tea Junkie Iced Tea Kit
Regular price $15.99 Sale
The Tea Junkie DIY Iced Tea Kit includes 4oz of gourmet loose leaf tea, 8 tea filters,  1 mason mug and instructions as easy as 1-2-3! Each kit will make 8-16oz ready to drink mason mugs of iced tea.  Beautifully blended and a pretty pink color.  A glorious blend of green, herbal teas and fruit tisanes.  Contains no sugar and naturally flavored. Healthy Hydration. 
Simply put 0.5oz (3tsp) of tea into a filter, fill the mason mug with water, put in a tea pouch and hook the filter over the top of the mason mug (or tie it with a twist tie.) Put the lid on the mug and  let it steep overnight and you have ready to drink iced tea in the morning.  It can also be made and enjoyed immediately by putting 1 cup of boiling water in the mason mug with a tea pouch and let it steep for 15 minutes.  Pour over ice and you're ready to enjoy.  
Choose from the following custom blends. 
Splash of Summer                                                                        Peachberry Palooza                                                                              Mango Tango Tangerine                                                                                Blueberry Bash
Add some sparkling water or even your favorite alcohol for a wonderful adult drink ;-)